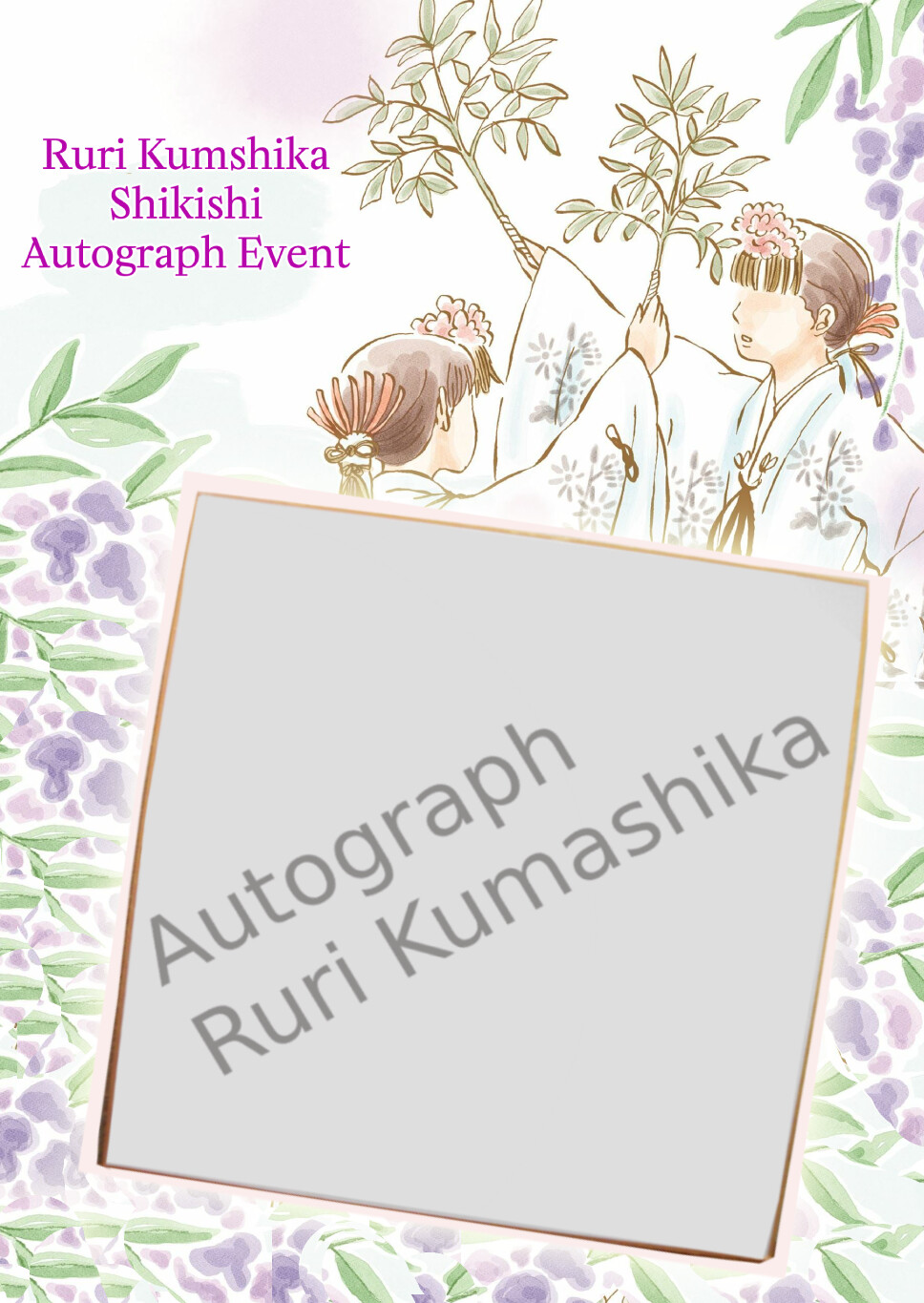 Ruri Kumashika Autograph Event
SKU RuriKumashika_Autograph
Product Details
when you check out! Only 2 shikishi available at this moment! Kumashika sensei will draw and sign it just for you with your name.

Ruri Kumashika Shikishi Autograph Event
featuring the fantastic Yuri creator, Ruri Kumashika!
If you haven't already, be sure to check out Ruri Kumashika's amazing series~! 

*Each shikishi will be priced at $260 include shipping handling with tracking number.

Quantities are limited.

**Each order will come with tracking, however - please note, shipping times is longer than usual due to current postal delays.

1. How big is the color illustration?

The shikishi paper size is about 9.5 X 9.5 inch.
2. Would the buyer to able to specify what they want drawn?
Kumashika sensei will decide which character to draw,
It will be a few colored rough drawing with your name only for you!.
3. Would there be a section for a special message for the buyer to send to the creator if they would like? In autograph events, fans love to talk to the creator for support.
We will also deliver them for you!
*In order to qualify to purchase the shikishi, you must purchase or have previously purchased all 3 volumes of Around The Season Of Cherry Blossoms

Save this product for later